CTA Filing Services Tailored to Your Needs
Our Corporate Transparency Compliance Services
Welcome to CTA Filer, your one-stop solution for CTA compliance services. We understand that navigating the Corporate Transparency Act (CTA) can be complex and time-consuming. That's why we've dedicated ourselves to providing comprehensive services that simplify the process and ensure your business meets all CTA compliance requirements. Our team of experts is well-versed in the nuances of the CTA regulations, ready to guide you through the compliance process with ease and efficiency.
---
The CTA Prep Kit
Our Corporate Transparency Act filing services include the innovative CTA Prep Kit. This kit is designed to simplify the compliance process and ensure that your business has all the necessary information ready for filing. The CTA Prep Kit includes:
Detailed guides on CTA compliance
Checklists to ensure you've gathered all necessary information
Templates for necessary documentation
The CTA Prep Kit not only saves you time but also provides peace of mind that you're fully prepared for the CTA filing process. It's a cost-effective solution that brings clarity to the often complex world of CTA compliance.
---
The Role of the CTA Affidavit
A crucial part of our CTA compliance solutions is the CTA Affidavit. This document plays a vital role in the compliance process, ensuring that the information provided by beneficial owners is accurate and verifiable. The CTA Affidavit serves as a legal declaration, providing protection for your business against potential fines due to incorrect information.
Here's how to properly fill out the Affidavit:
Provide the full legal name of the beneficial owner.
Include the date of birth and current residential or business address.
State the nature and extent of the beneficial ownership interest.
Remember, each beneficial owner owning 25% or more of the company needs to fill out an Affidavit. It's a crucial step towards ensuring your business's CTA compliance.
---
Our Guarantees
At CTA Filer, we stand by the quality of our services. That's why we offer a 30-day money-back guarantee and a service guarantee. If for any reason you're not satisfied with our services within the first 30 days, we'll provide a full refund, no questions asked. Additionally, if you don't require our filing services after purchasing a filing voucher, you're eligible for a 100% refund of any non-redeemed filing services up to a full year. Our guarantees provide peace of mind and demonstrate our commitment to customer satisfaction.
---
Why Choose CTA Filer
Choosing CTA Filer for your CTA compliance services means choosing a partner dedicated to your success. We're not just a service provider; we're a team committed to ensuring your business navigates the CTA compliance process with ease. But don't just take our word for it – hear from our satisfied clients who have benefited from our comprehensive Corporate Transparency Act filing services.
---
Get Started with CTA Filer
Ready to simplify your CTA compliance process? Get started with our services today. We're here to provide the CTA compliance solutions your business needs. Don't wait another second, get started below!
"The best time to plant a tree was 20 years ago. The second best time is now."
CTA Prep Kit Offer Early Pricing
*sale ends on the official filing date.
CTA Filing
CTA Affidavits Walkthrough
CTA Affidavits
CTA Affidavits Walkthrough
CTA Prep Kit
$
297
Sale Ends on The Official Filing Date
CTA Filing Voucher ($129 Value)

CTA Affidavits ($299 Value)

CTA Affidavits Walkthrough ($49 Value)
With our 30 Day money-back guarantee you are 100% secure in your purchase knowing that for any reason in the next 30 days, you can receive a FULL refund no questions asked. Not satisfied, dislike the product, have personal money problems, no problem! Get your money back no questions asked within the first 30 days of your purchase.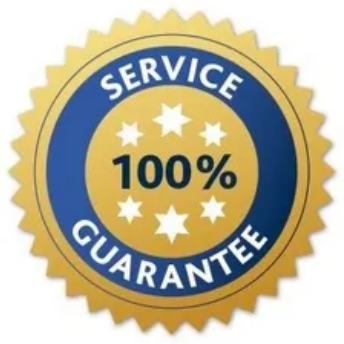 With our service guarantee, you can be assured that your money will not go to waste. If you do not require our filing services for any reason after purchasing a filing voucher, you are eligible for a 100% refund of any non-redeemed filing services up to a full year. No need to question if now is the time to take action on this fantastic deal. Get set up for the CTA Filing today risk free.